COVID-19 Information
Kodiak College continues to function primarily via alternate course delivery, remote work, and controlled access to campus facilities. Campus services are available virtually and face-to-face by appointment. Please contact us if you have any questions. Learn more about UAA's COVID-19 response.
Searching Help
How to Narrow Down Sources for Research
Select the Library link in the top center of the page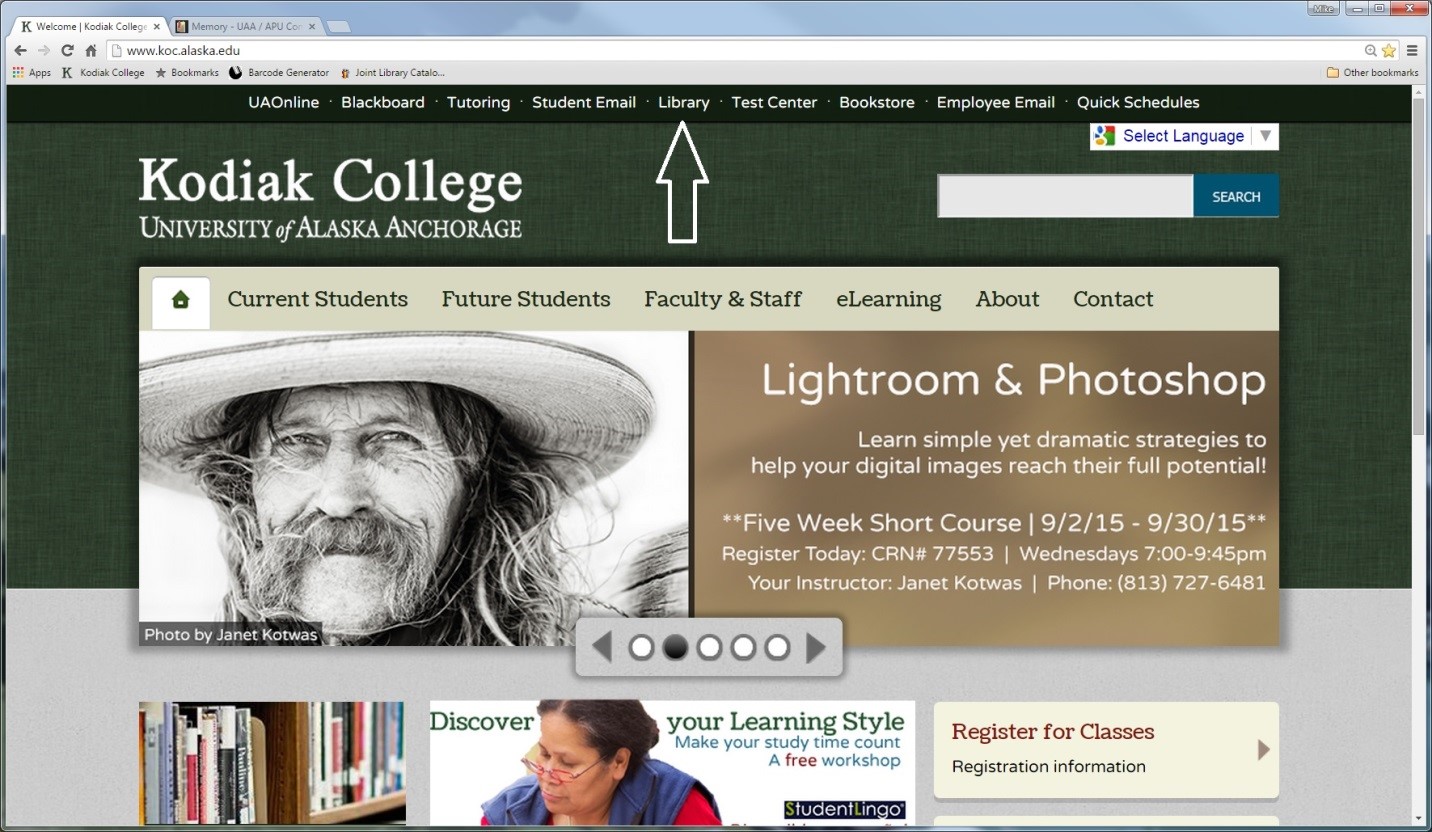 Select the UAA Consortium Library link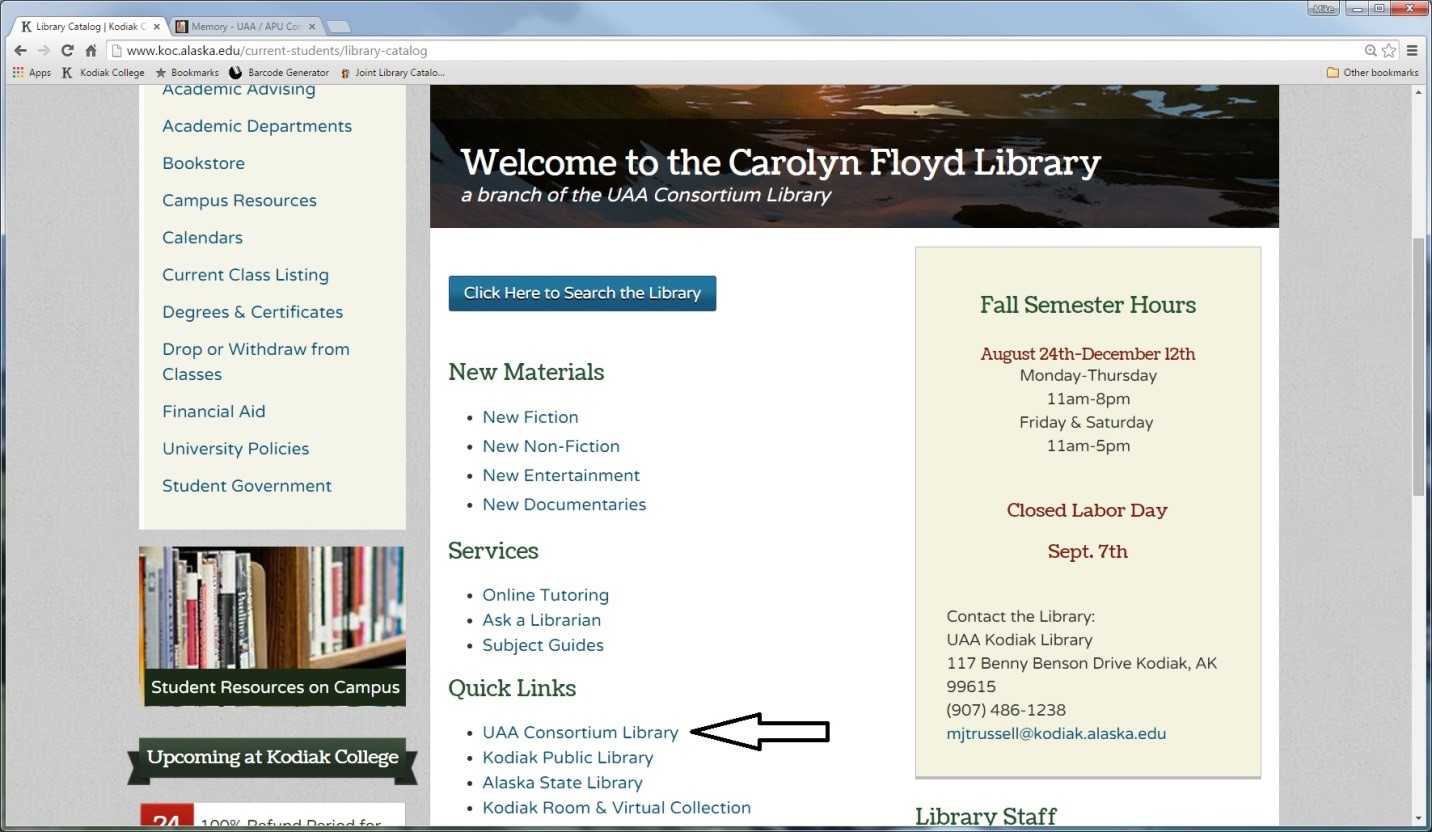 Enter your subject into the QuickSearch field
There are well over 5 million results for this particular search. Obviously that's too much data for anyone to process so you must narrow down your search parameters. On the left hand side of the screen are the tools to do just that. For instance, look at the DISCIPLINE tab and choose psychology.
Now, you have removed almost 5 million entries; this is starting to become more manageable. Now you can look at CONTENT TYPE and narrow your search even more.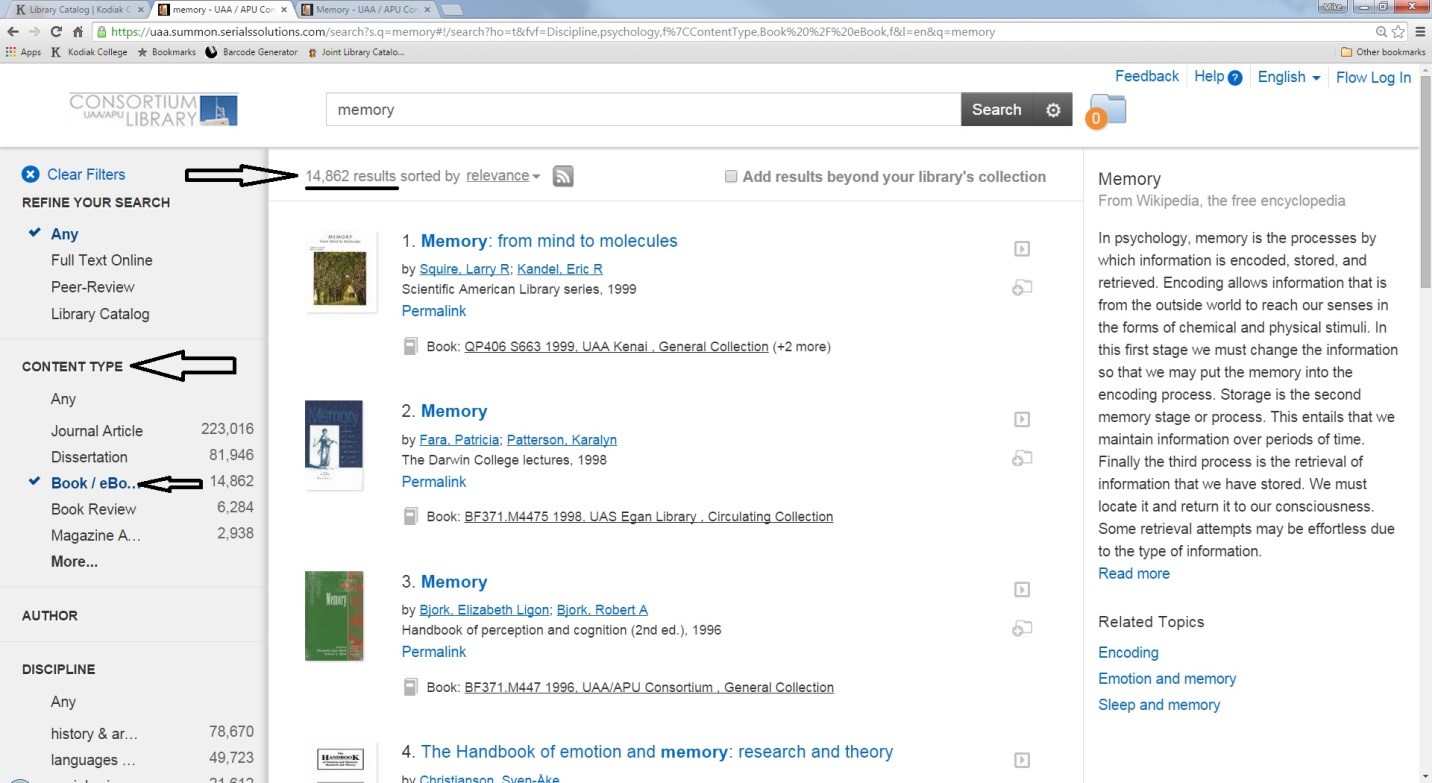 By choosing Book/eBook you have narrowed the results again down to 14000. Now, a good way to further narrow the results is by PUBLICATION DATE.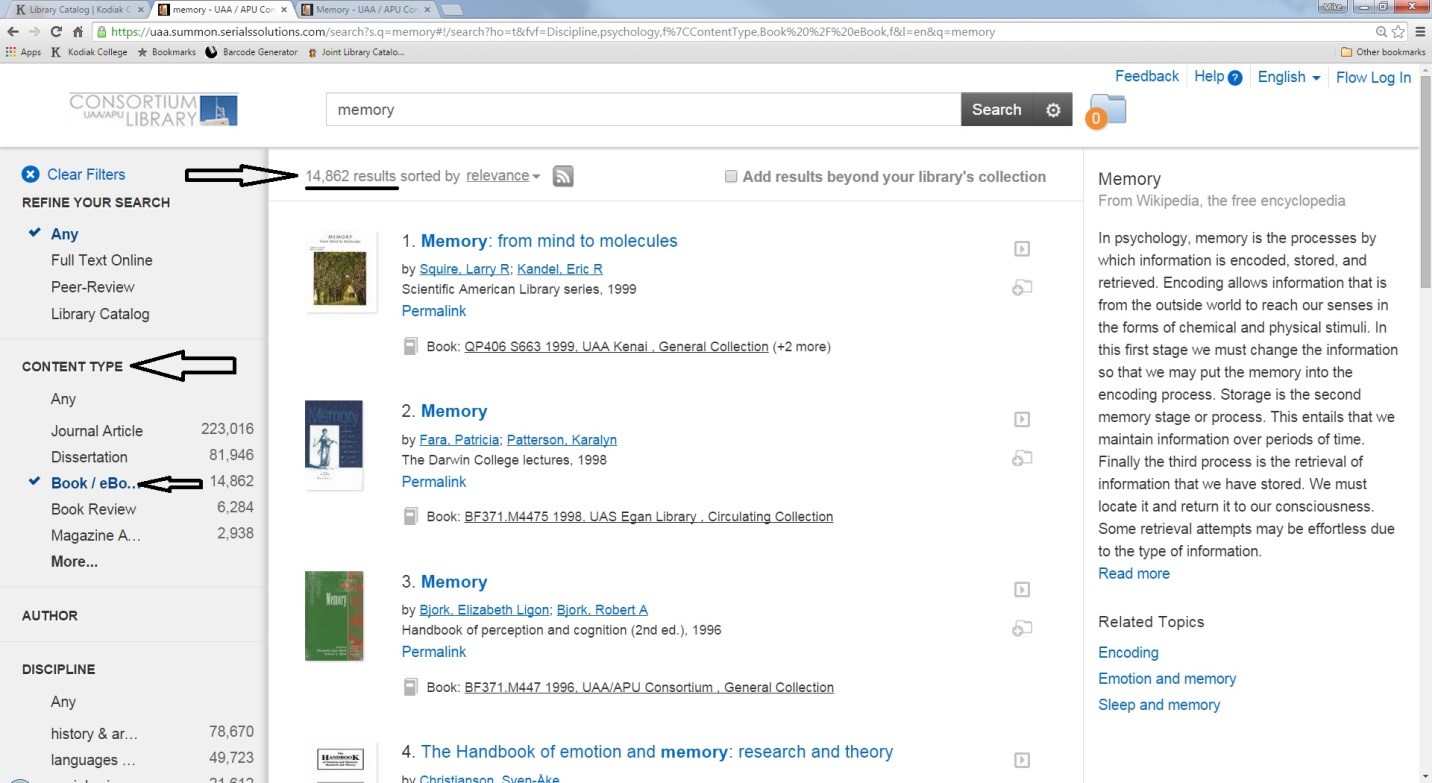 By choosing only recent articles (Jan2012-Jan2015) you are now down to 2200 results. While that's still a lot, this just demonstrates one possible route to making a search more manageable.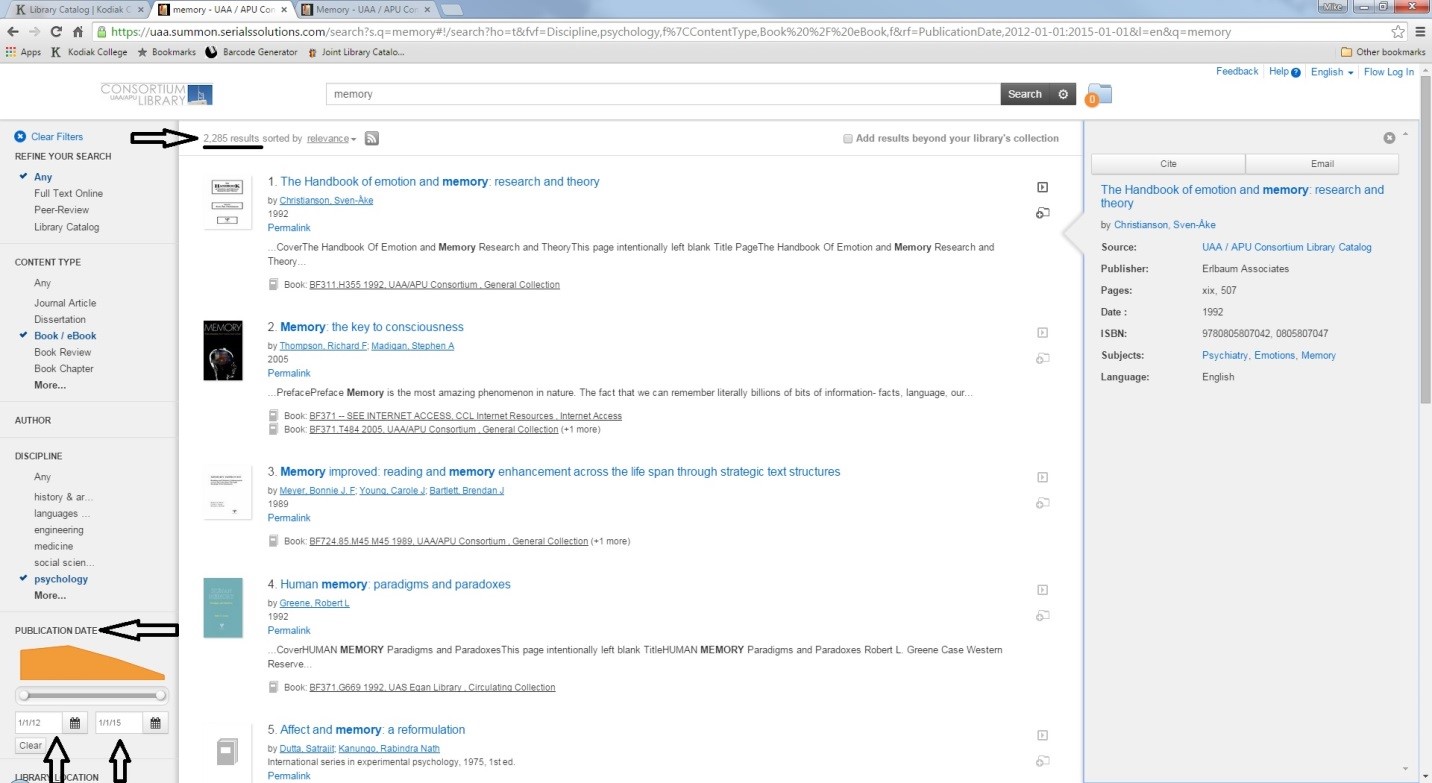 If anyone would like to know more, you can contact the Library at:
Kodiak College
117 Benny Benson Dr.
Kodiak, AK 99615
(907) 486-1238
mjtrussell@alaska.edu