OEC Office Support

The Occupational Endorsement Certificate in Office Support develops skills that an administrative assistant would use in an office setting.
For more information or advising contact Heather Corriere.
hlcorriere@alaska.edu
Office phone: 907-486-1212

This program has been defined as a gainful employment program.
Upon completion of this OEC students will demonstrate:
Keyboarding skills of 40 net words per minute.
Intermediate skills in spreadsheets.
Intermediate skills in managing data using a variety of media.
Develop business quality digital presentations and documents using a variety of media.
Compose appropriate business communications.
Collaborate in office settings.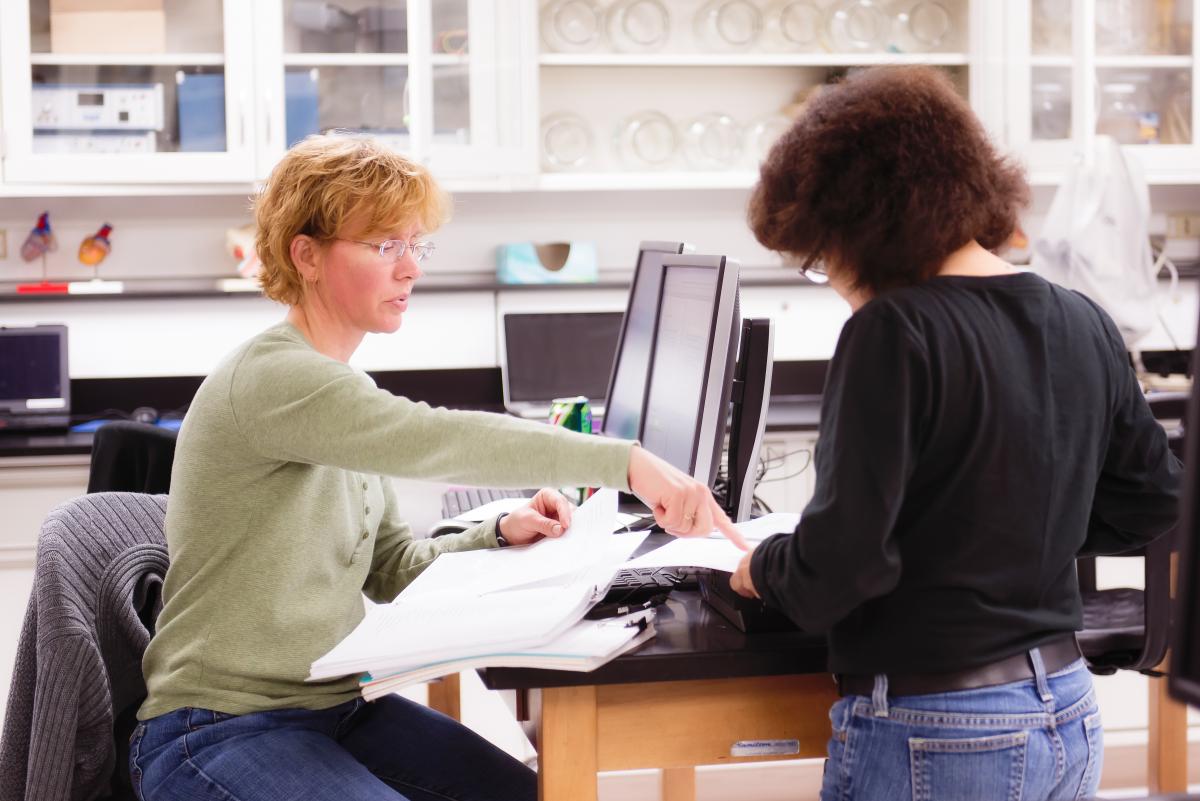 This program has been defined as a gainful employment program.
Office Foundations OEC (16 credits)
CIOS A101B Keyboarding B: Business Documents I--1 credit
CIOS A101C Keyboarding C: Business Documents II--1 credit
CIOS A115 10-key for Business Calculations--2 credits
CIOS A125 Electronic Communications I: MS Outlook--1 credit
CIOS A140 Databases I MS Access--1 credit
CIOS A150A Presentations: MS PowerPoint--1 credit
CIOS A161A Business Writing Strategies--2 credits
CIOS A165 Office Procedures--3 credits
CIOS A230 Word Processing II: MS Word--1 credit
Advisor approved electives--3 credits
Office Support OEC (16 credits)
Complete the 16 credits of the Office Foundations Certificate (above) and then complete the following:
CIOS A235A Spreadsheets II: MS Excel--1 credit
CIOS A260A Business Communications--3 credit
CIOS A262 Job Search Strategies--2 credit
CIOS A264A Records Management--2 credit
CIOS A265 Office Management--3 credit
CIOS A276A Independent Project--1 credit
CIOS A295 Office Internship--1 credit
WRTG A111 Writing Across Contexts--3 credit
Find out more in the catalog.
This program has been defined as a gainful employment program.
This certificate prepares you to be an administrative assistant in an office setting.
Skills
Secretaries and administrative assistants:
maintain filing systems
route and distribute mail
answer routine letters and email
attach files to messages
operate fax machines and other office equipment
use computers for spreadsheet, word processing, database management and other applications.
Earning Potential

Administrative assistants earn about $15-$18/ hour or $ 35,000 per year.
Job Outlook

This field is growing about as fast as average.
Questions and advising contact:
Office phone: 907-486-1212
The following is important information about the educational debt, earnings, and completion rates of student who attended this program.
University of Alaska Anchorage, Kodiak College
Undergraduate certificate in Office Support
Program Length: 1 year
Program Costs
$4,084

for

in-state

tuition and fees

$12,620

for out-of-state tuition and fees

$1,072

for books and supplies

$11,728

for off-campus room and board
Amounts shown above include costs for the entire program, assuming normal time to completion.
Costs vary slightly depending on whether the program is completed at Mat-Su or Kodiak College.
Information is not available in regards to:
Students graduating on time*
Students borrowing money*
Typical graduate debt*
Typical monthly loan payment*
Typical graduate earnings*
Graduates who got jobs*
*Fewer than 10 students completed the program within normal time, numbers are withheld to preserve student confidentiality.
Note that this information is subject to change.
Program graduates are employed in the following fields
Procurement Clerks
Customer Service Representatives
Executive Secretaries and Executive Administrative Assistants
Secretaries and Administrative Assistants, Except Legal, Medical, and Executive
Data Entry Keyers
Word Processors and Typists
Licensure Requirements
This program has no licensure requirements in any state.
This program has been defined as a gainful employment program.