COVID-19 Information
Kodiak College continues to function primarily via alternate course delivery, remote work, and controlled access to campus facilities. Campus services are available virtually and face-to-face by appointment. Please contact us if you have any questions. Learn more about UAA's COVID-19 response. Check on current eligibility for the vaccine.
Advisory Council
Role of the Kodiak College Advisory Council
Serve as advocates for the College within the community
As active members of the communities we serve, you will find yourselves in situations where you can respond to comments or questions about the college and the services we provide and promote our offerings to the public. You may also become aware of needs within the community for workshops, courses, programs, or specific training that we do not currently provide. You can either bring that information to the Director or direct the individual, business, or organization to the appropriate person at the college. In all cases, you can help to increase the College's visibility and viability.
Serve as advocates for the College & University with state and local government
We are heavily dependent on state funding, and anticipate needing increases in Borough and State funding to support campus initiatives. Any opportunity you have to influence legislators, assembly and/or council members on behalf of the College and the University will encourage them to support our budget requests.
Function as a review board and sounding board
You will have an opportunity to review new programs and major changes or deletions to existing programs in the context of community needs and appropriateness of content relative to skills needed by business and industry. You will also serve as a sounding board for the administration on issues of policy and procedure (e.g., tuition increases, facilities planning) affecting students, employees, and relations with other branches of the University.
Solicit new members for the Council as terms expire
The Council is set up to have rotating terms so that the interests of the many and diverse groups in our community can be represented. You will be asked to solicit nominations and/or applications for membership on the Council as terms expire and to select a list of nominees to send forward for the Chancellor's approval.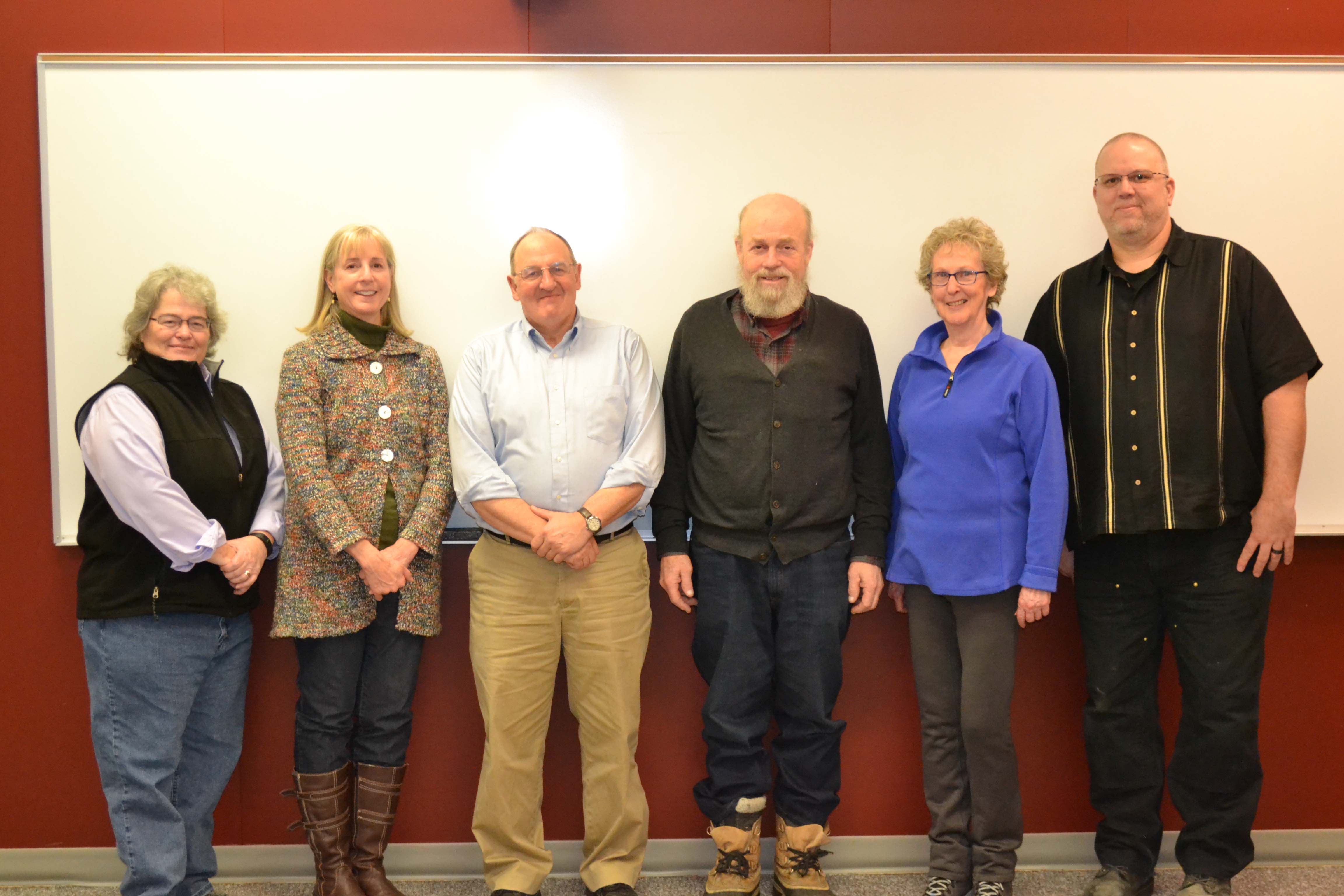 From left to right: Pam Foreman, Linda Lance, Duncan Fields, Dan Ogg, Ginny Shank, and James Turner (not pictured: Tyler Kornelis and Sarah Phillips)
Current Kodiak College Advisory Council Members
Council Member
Term Expires June 30
Contact

Linda Lance, Chair


Coordinator for Educational Development,
Providence Kodiak Island Medical Center
2021
linda.lance@providence.org

Tyler Kornelis, Vice Chair


Economic Development Project Manager at Kodiak Area Native Association
2021
tykornelis@gmail.com

Pam Foreman




Kodiak Public Broadcasting Corporation

2021

pam@kmxt.org

Ginny Shank
Staff trainer & marketing for Eyecare Excellence

2021

ginny.shank@yahoo.com
Duane Dvorak
Kodiak Island Borough

2024

duane.dvorak@kibassembly.org

Duncan Fields


KIBSD Board of Education

2022
dfields@ptialaska.net

Dan Ogg


Magistrate / Commercial Fisherman

2022
oggdan@gmail.com
Sarah Phillips
Executive Director of the Chamber of Commerce
2022

James Turner

2024

james.turner@kibassembly.org

Student Representative of Kodiak High School
Vacant
Kodiak College Representatives
Jacelyn Keys, M. Ed., MA, Director Kodiak College, UAA
jrkeys@alaska.edu
Bobbie Ivanoff, Executive Secretary to the Council
bfarfallaivanoff@alaska.edu
Read or Download the Kodiak College Advisory Council Bylaws
or
Send us a letter of Interest if you're interested in joining the Advisory Council.
For more information please contact Kodiak College at 486-1215.